The bathroom is often a home's sanctuary. It's where you get the chance to experience peace, privacy, and hopefully some relaxation. This year, we think that bathroom design will be more important than ever. It doesn't matter whether you are designing a new bathroom or just trying to refresh an old one; here are the top bathroom design trends interior designers predict for 2023.
Feature wall tiles
Adding unique flair to your interior is a big trend in 2023. After the pandemic years, there's an ongoing search for authenticity and truth in everything we do. Striving for this goal of individuality is proving popular in 2023, and we predict some incredible use of patterned tiles in bathrooms. Creating a statement feature wall in the bathroom using decorative tiles is an easy way to add personal style to the room.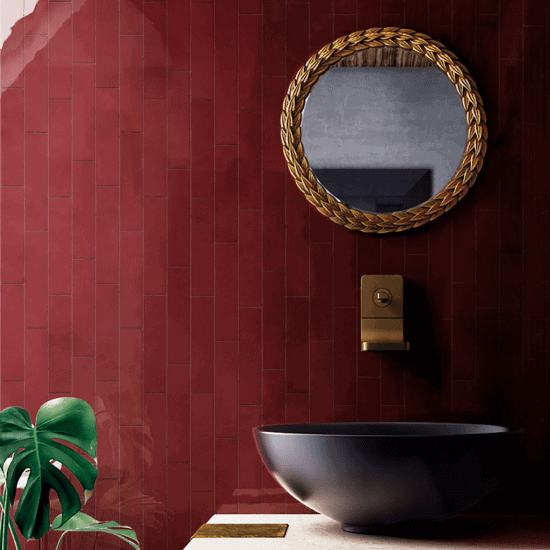 Enhance your style with decorative tiles that speak to your tastes. Whether you want to add a pop of colour, some subtle texture, or be bold and add bright patterns and shapes, we have the perfect decorative tiles for your feature wall.
Mosaic tiles
Mosaic means a design comprised of many smaller pieces of tiles. Careful tile selection creates mood and drama. Mosaic tiles are one of the most accessible ways to add unique elements to a home. Adored for their vibrant colours, intricate designs, and mixed textures, mosaic tiles are becoming one of the most significant tile trends of the year. The stunning patterning of mosaic tiles offers strength, beauty, and sophistication.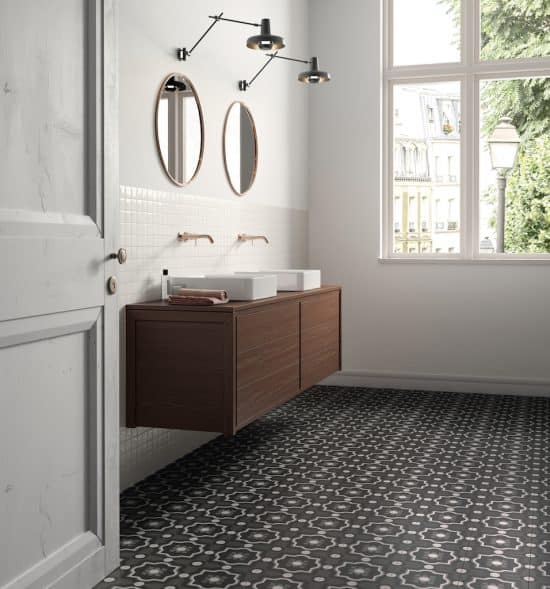 Terrazzo look tiles
Terrazzo continues to grow in popularity and shows no sign of slowing down in 2023. Terrazzo look tiles offer a fun, retro vibe and a stylish, sophisticated feel – depending on the aesthetic of its location. Terrazzo-look tiles are a fantastic choice for the bathroom and are both an easy and unique way to elevate the space.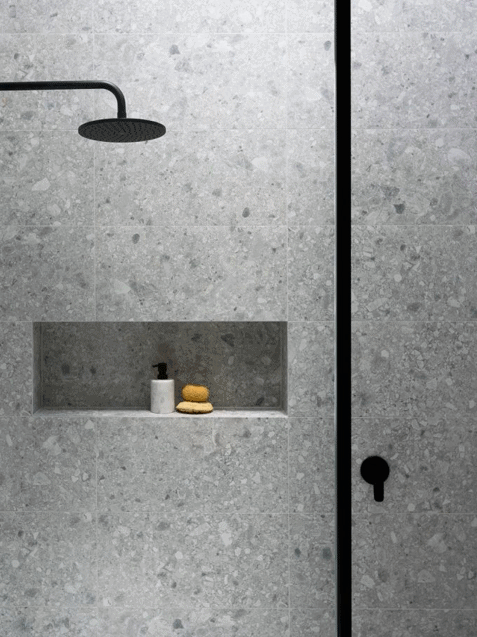 If your bathroom renovation design is relatively neutral, consider adding some terrazzo elements. Adding terrazzo is a great way to make a statement without overpowering the room. Along with being available in almost every colour, its signature stone specks come in different sizes, and even better, terrazzo is tough, hard-wearing, and easy to maintain.
Colourful sinks
A big, predicted bathroom trend in 2023 is for colourful sinks. The search for unique looks is seeing an uptake in the number of bathroom designs, including non-traditional, colourful sinks. Adding a brightly coloured sink to a neutral space maximises the design and elevates the space.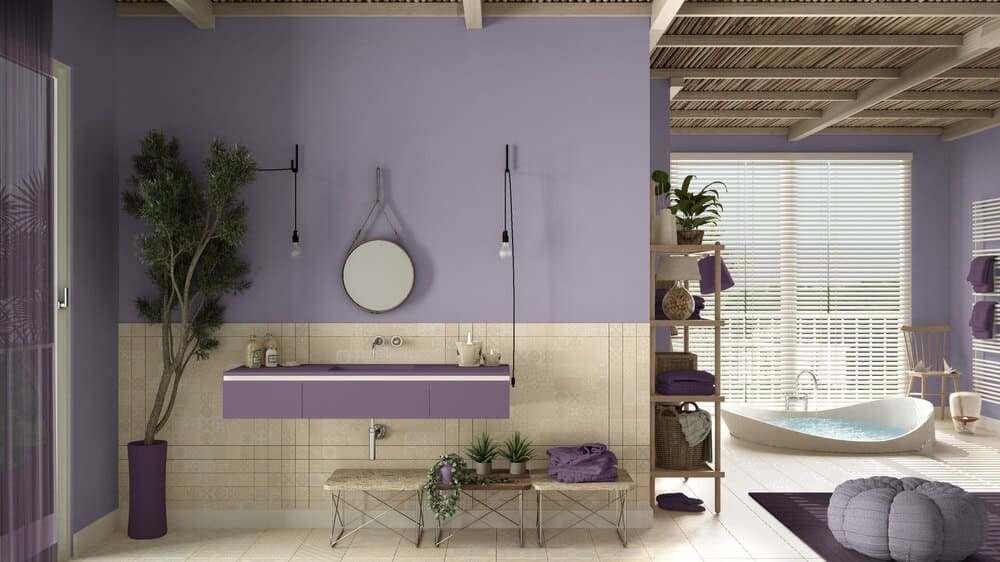 If you're not brave enough to install a colourful sink in your master bedroom, consider using one in the guest bathroom or powder room. Pair your colorful sink with a bold bathroom tile for the walls, adding even more drama. With small rooms, think about creating the illusion of space – there's no better way to do so than by incorporating mirrored surfaces and your coloured sink. Our range of high-gloss tiles visually increases the room size.
Unique vanities
While a sink might be the centre piece of the vanity unit, that doesn't mean you should disregard finding the right vanity for your bathroom design. In 2023 this essential piece of bathroom furniture is set to contribute to the overall mood of the space.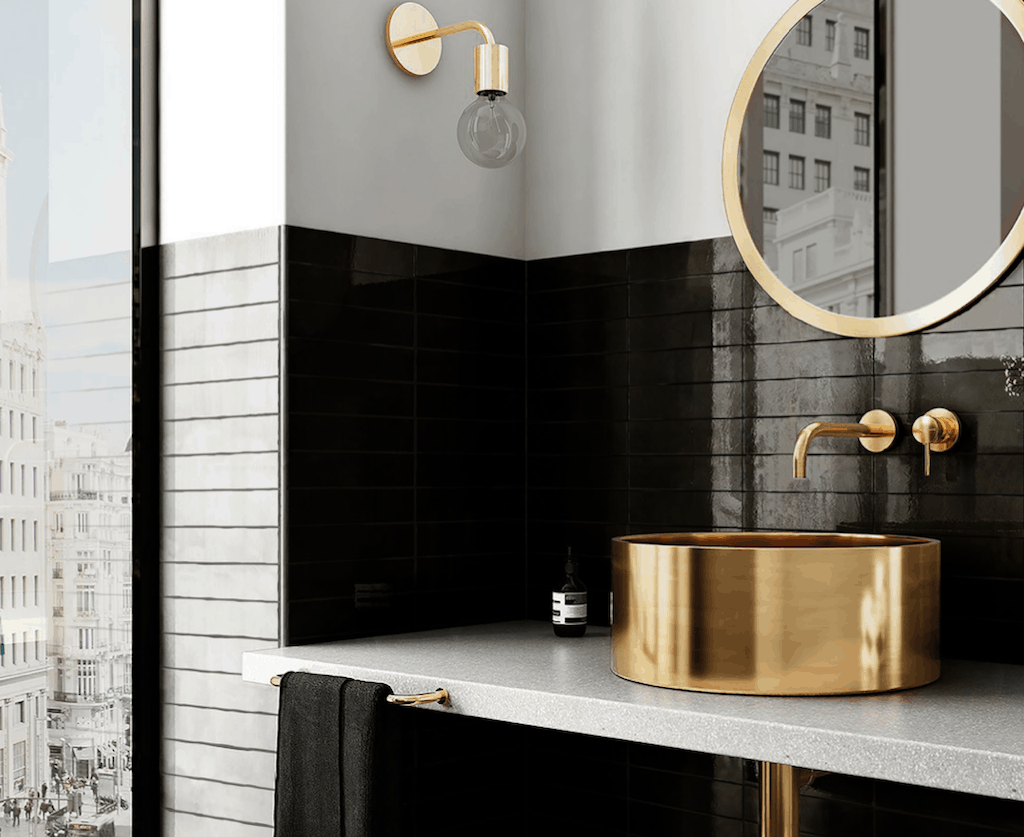 Designers predict that more people will request upcycled or repurposed cabinets for their new bathrooms. Mixing classic and elegant materials with subtle textures, such as natural marble look tiles with rich natural upcycled woods, adds a unique, bespoke feel. Beautiful, statement vanities, paired with stunning mosaic or large format tiles, create a focal point in the room.
Statement stand-alone bathtubs
As we continue with the design theme of self-care in 2023, the growing popularity of stand-alone statement bathtubs is the next trend for this year. There's nothing better than treating yourself to a much-deserved bath after a long and stressful day. Match the opulence and grandeur of a beautiful bathtub with marble look bathroom tiles to create an indulgent, delightful and spa-like space.
Tiles – the perfect choice
Tiles are versatile and flexible. They're available in all shapes, sizes, and finishes and breathe style and sophistication into a room. From classic black and white checked floor tiles to large format natural stone look tiles, there are wall, floor, or outdoor tiles for every residential and commercial space. This year clean lines and clarified shapes can elevate a bathroom's interior, letting your focus shift to what's important – rejuvenation.
Tile selection
Before rushing into to closest tile showroom, you need to consider several elements, including the material, finish, size, colour, and pattern of the tiles you like. With so many tile looks and styles available, these bathroom tile trends for 2023 will help you narrow down your selection.
Choose Tile Clearance Outlet for your bathroom tiles in 2023
Finding quality tiles at a reasonable price point is essential for those wanting to renovate their bathroom on a budget. We want to help you create a beautiful and functional bathroom you're happy to spend time in every day. From new home builds to refreshing an older bathroom or ensuite, choose the Tile Clearance Outfit for your discount tiles in Perth.
As leading stockists of clearance bathroom tiles in Perth, our team will help you find the right tile for your project. At the Tile Clearance Outlet, we can answer your questions about smart, stylish, and durable bathroom tile selections.
Our competitive pricing makes choosing tiles an easy and cost-effective process that results in stunning interior spaces for years to come. Shop online today.